Take a virtual tour of the new Showgrounds Outdoor Museum as the Sligo Rovers Heritage Group unveil their work and bring it directly to your home.
Click here for a virtual brochure
Click here to watch the virtual tour
Click here to download the video tour
The Showgrounds Outdoor Museum is the first facility of its kind provided by an Irish football club.
It offers a unique, accessible overview of the fascinating history of Sligo Rovers.
The museum consists of 100 panels erected at various locations throughout the ground, featuring legendary players, managers, club volunteers and famous supporters.
Given the important role played by the club in the community, it also represents a social history of Sligo over the last 90+ years.
The club's original proposal to promote open access to the museum in recent months had to be revisited in light of public health guidelines, but as an outdoor facility, it will represent a safe and secure setting for visitors when restrictions are eased.
The aim in developing the museum is to demonstrate the diverse and inclusive history of Sligo Rovers.
The club has a rich history of attracting managers, players and volunteers from abroad, particularly England and Scotland. Sligo Rovers has always been a welcoming club, and many who came to play made Sligo their home, including Johnny Armstrong, Chris Rutherford, Tony Stenson, Paul Fielding.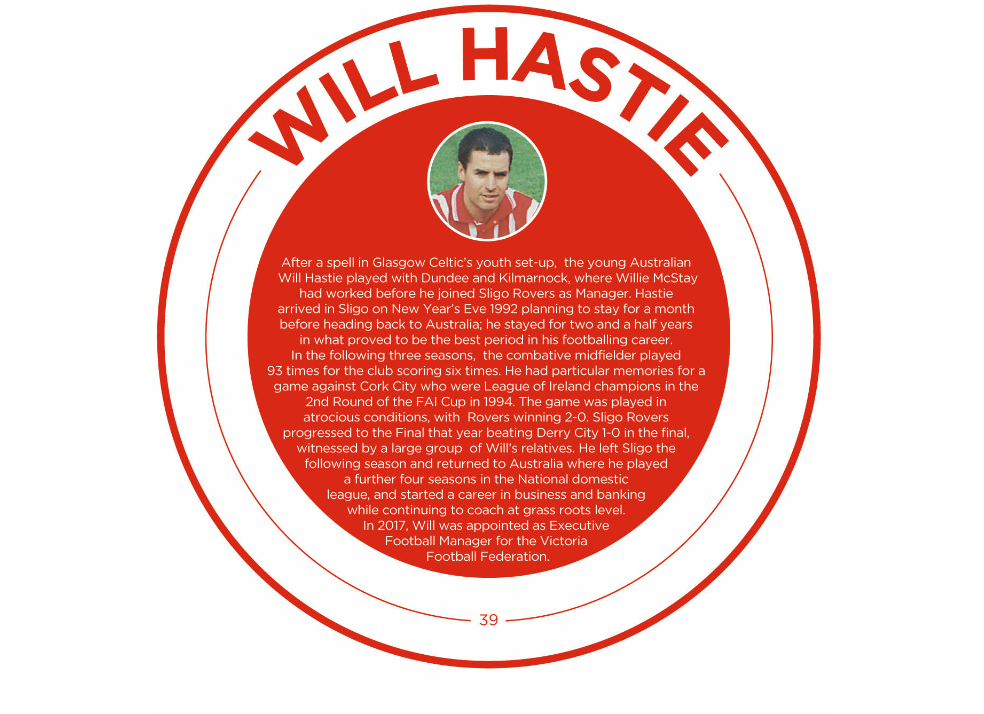 The Museum also honours the many volunteers and supporters who were at the heart of this community club – including Johnny Chadda, Packie McGowan, Nancy Callaghan, Frazer Browne, Eddie and Dermot MCullagh James and Andy Tiernan.  Many of the characters will be known to Rovers supporters, others from the early days of the club will be less well known.
The museum is the latest project of Sligo Rovers Heritage Group;  Its projects to date include two club histories, a series of exhibitions and occasional events to celebrate special anniversaries or former players. Its first venture in 2012 was to host a visit of the Dean family in 2012  to visit the display hosted in Sligo Museum to honour our most famous import.
The museum brochure includes a foreword from Editor of Liverpool  Echo David Prentice, who is married to Dixie's Granddaughter, Melanie.
The association with the Dean family is one of the key elements in our partnership with Everton.
Museum Project Team
Management: Sligo Rovers Heritage Group
Funded by: EUPeace IV Programme
Panel Design: Daragh Stuart
Panel manufacture: Ballast Signs
Video: James Dennison Studio Rove
Special thanks to: Jim Gray and Derek Sweeney
Sligo Rovers Heritage Group: Aidan Mannion, Kevin Colreavy,
Noel Scott, Michael Kelly, Anthony Kilfeather, Joe Molloy, Michael Moran